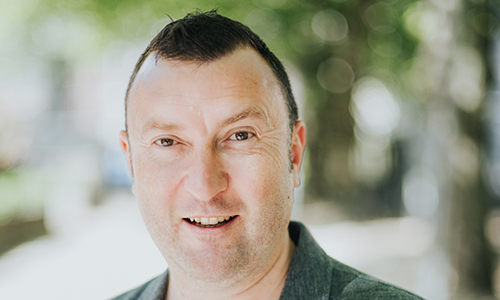 Finland is not a cheap country and that is no news to anyone. Even if the government's efforts to bring costs down favor businesses, Finnish labor will still be considerably more expensive than most labor on earth. In the meantime, competition is getting fiercer and more importantly, the evergreen mantra "Finnish quality" is slowly but surely losing its shine. It is not that our quality shifted. It is rather that many competitors managed to maintain or improve their level of quality. With quality often being perceived comparable, many global customers start wondering, if paying more for the sake of something being 'Finnish', is actually worth it.
What can Finnish companies then do in order to remain competitive? Grow their sales and improve their profitability? The most logical answer in my opinion is to rethink and redefine their product/service offering strategy to one that is part of the premium segment. This is the part where many might be misled by wrong assumptions. Premium is not necessarily so much about good value for money (in my experience the most frequent and standard marketing pitch in Finland) or about the great Finnish quality. Quality does matter but it is not a differentiator. Besides, in many parts of the world "Finnish", regretfully, is not recognized as a brand…yet. I think that being premium and furthermore luxury is most of all about two things:
the story you create around your product/service and brand
the customer experience you create in all channels throughout the customer journey
The story
In the world we live in, it is more and more the story that sells the product, not the other way around. But how good are we in Finland in telling this story? In general, creating interesting and fascinating stories is not our strength. This is really a pity as this inability comes on the top of an otherwise great product or service that do not get the attention they might deserve. Unfortunately not much changes if we take a look online – we see fact based webpages who very seriously inform of undoubtedly important information and data but fails to tell the story in a concise, vivid, sparkling way that invokes interest and the desire to be a part of the original experience and story. A small example, when I stay at a hotel, I am always keen to see who supplied the lifts for the building. For me a certain brand providing lifts, signals that a particular hotel opted for premium. Unfortunately, this Finnish brand providing lifts, is not as well known internationally as it could be.
The customer experience
Many of us are ready to pay the premium - if you don't believe it, check the global figures on the luxury goods/services market. This market is nonetheless evolving and changing as we look to sustainable brands and ethical products that provide true value. However we look at the segment, the customer expects a premium customer experience. Friendly, supportive, flawless, professional, perpetual, unique, unlimited but balanced and so on and so on. What is important is to capture two moments, firstly the entire experience from the very first encounter to the post-sale engagement, and secondly the experience involves absolutely everyone within the organization, no matter what communication channel is used for the encounter. An experience that is memorable. An experience that is pleasurable. An experience that makes the customer feel valued and special. This is something that for many companies and employees requires tectonic changes in mindsets and genuine customer orientation. It is not easy and it demands knowledge, skills and the ability to produce and drive change across the organization.
What are the key capabilities needed for companies offering premium to define and develop excellence in customer experience as a competitive advantage throughout the customer journey? You can find out in our programmes, get in touch. Let's learn together, excel together and succeed together!