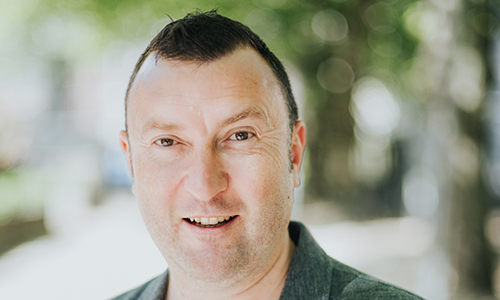 With or without economic and political turbulence, Russia will remain a market of high interest for Nordic companies. It is a big country with a big market, it is geographically near and rich in natural resources. In fact, even in a falling economy, many Nordic companies have started to record growth in their business in Russia.
Even so, the Russian business landscape is as turbulent as ever and one can not address the challenges of tomorrow with solutions of yesterday. During the good years, while the economy was steadily and surely growing, did the organizations and processes slim down in the meantime? Are we employing the right instruments and actions that will allow us to win in this changing landscape? In order to survive and create growth, companies are in need of constant change and renewal. So the question is who is the Chief Change Officer? With no doubt it is the company leadership!
Sometimes this is where the trouble is. Many leaders in Russia, and elsewhere, do not see the rational or need for change. There are a few key limitations that prevent such leaders and their companies to excel by doing differently and better.
Time and need for self-reflection
Any development, self-development in particular, starts with self-reflection and the ability to have a "third perspective". A critical view on one's own attitude, behavior, actions and interactions but also upon the company performance as a working system. What are we not doing well? What can be done better in terms of management and organization of business processes? What are my shortcomings as a leader and a teammate? What can I do about that? Thinking ahead is what leaders do: where are we now, where do we want to go in the future, what do we need to do in order to get there? This logical chain, however, is triggered only and when the company leaders have the rare skill to be critically self-reflecting. The ability to constantly reflect and develop further is essential for good leaders.
Conservative mindset
In my personal experience, many leaders in Russia have taken on the IT world catch phrase "don't touch a running system", with the idea being that as long as something works, don't touch it. When challenged that such a system is grossly inefficient, many come with various explanations varying from "that's how we have always done it" to my personal favourite "that's how it has evolved over time." History can not and should not be an excuse preventing us from changing and becoming better. Many Russian leaders that I have come across, tend to have more conservative mindset, where any new initiatives is instantly met with suspicion and a long list of arguments why the idea will never fly. This is purely a leadership issue.
Agile & empowered
It is more important than ever before to have organizational structures and decision making processes that makes us look more like a tiger than a cow. But how to do that is again in the hands of the leaders. Leaders who understand what empowerment means, who knows how to correctly coach and delegate will be the ones who create streamlined and agile organizations that proactively respond and capitalize on the market change.
Financial prudence
Prudence is a challenging word and it equivalents are far-sightedness, practicality and cautiousness. This is something the prosperous years in Russia did not require and things were good even without financial prudence. Not anymore. Every ruble matters, cash flow is king, not every initiative will instantly require a budget and each manager must be fully aware of their financial footprint and so on. One common issue tends to be that anyone outside of the finance department knows very little about that area and for no good reason. Good leaders must be fully in control of their financial model, its ingredients and key leverages.
Positive energy
This is traditionally my favorite. In rough seas when the ship is shaking and the waves are scary who do we look to? Correct, the captain! We expect to see him/her positive, energetic, assuring and upbeat. It's easy to lead when the market is growing and your boat is catching the wind. Try that in rough weather conditions. And again, the company culture, the upbeat attitude, the positive mindset, the ability of everyone to perform to his/her best even in tough times – these are all reflective of the leader being the role model.
These are the key leadership challenges we will develop together with participating companies in the Hanken & SSE Executive Education executive program Lead Russia. Because all our data and analysis suggests that by improving these areas, one may considerably improve the performance of companies with Russian business units.
The key competitive advantage of Nordic business is its firm belief in the power of continuous education and self-development. Better business starts with better leadership, also in Russia.