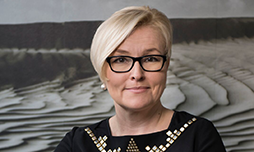 We at Hanken & SSE Executive Education regularly ask CEOs, HR Directors and other leaders in large and international Finnish companies about their views and expectations on current as well as future leadership. In 2015 the time again came to ask HR Directors' about their insight on leadership. The previous time we did this was back in 2011. Over this time, the economic conditions has not been that good in Finland - we have seen four years of negative growth in a row. This fact seems to reflect on the opinions of HR Directors.
Looking back four years in time, the most desired characteristics for leaders were ability to inspire people, to lead change and innovate. Comparing to the views of 2015, the most desired characteristics were ability to coach, to demonstrate speed and agility as well as leading for performance. It is apparent that the tough times of late, influence the views of HR leaders. In turn, innovation and the customer perspective are almost lacking.
This raises the question on the role of innovation and customer focus. Should we not be more innovative and customer focused during tougher times? Dr. Merja Fischer for instance, demonstrates through several studies, correlations between good spirit at work places (created through good leadership and self-leadership), excellent customer service and productivity.
We believe that especially harsher times call for customer perspective, innovation and inspiration, even more than in times of growth. Of course coaching, agility and creating a culture of performance also play a significant role, but they actually represent the necessary HOW elements, while customer focus and innovation are the essential WHAT elements in building a better future for our work places, companies and the whole economy. Therefore, we do the utmost to spread this message to CEOs and other leaders we deal with now and in the future.
A version of this blog was first published in relation to the Future CEO 2016 study.