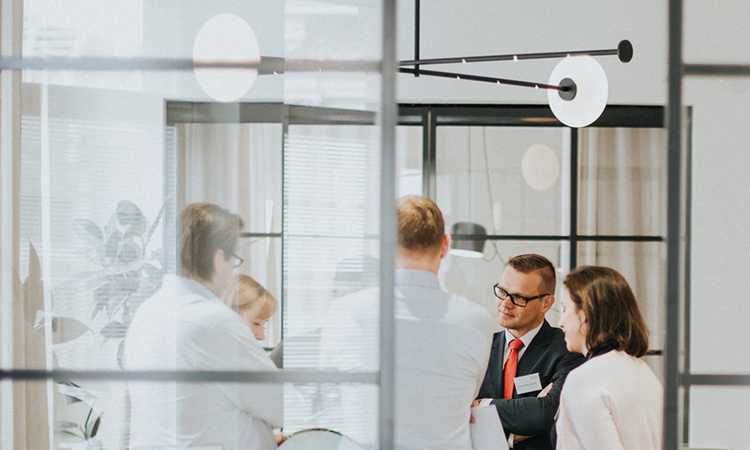 It is amazing how we can keep ourselves so busy just by trying to figure out what changes surrounding our organisation affect us or are even relevant to us, and how to respond to them. We are constantly bombarded with new ideas, which may have been proven to work in other places, or new cool tools that we should be taking into use immediately. Being the smart people we are, we can imagine what our company should look like in the coming years for us to conquer the challenges and capture the possibilities in the future.
The ongoing changes will have a profound impact on our companies. As just one example, let's look at digitalisation. According to the OECD Employment Outlook 2019 The Future of Work, middle-skilled jobs are increasingly exposed to a profound transformation. The estimation is that 14% of existing jobs could disappear as a result of automation in the next 15-20 years, and another 32% are likely to change radically as individual tasks are automated. Altogether that means that 46% of current jobs will be going through huge changes. And these numbers refer only to the existing jobs, how about the ones that we don't know nothing about, yet?
People will most probably have a very different approach to their work in the future. New generations have a very different set of values. They are used to having a more active and visible role in the society and getting their voices heard. We will see more and more employees who think like a consumer when it comes to deciding where and to whom they give their best input. Getting funding to business is easier than before and there is no lack of information and knowledge.
HR for the future
I would argue that the winning formula for the future, will be how well our companies will create lasting positive impact in the societies – not just for their immediate stakeholders. It will not be enough to be efficient as that might lead to a vision which is too narrow. You need to have a good heart, be service minded and passionate about creating your future. Wouldn't it be great if you were able to attract and retain people who were excited about your purpose, too!
Most of the coming changes will be materialised through people - their competences, skills and commitment will be the holy grail of companies' success. In practice this will mean that to gain long-term impact, your people strategy is more important than ever before.
Understanding business
Leading competence development and operational performance through people is in the hands of HR. To be able to execute these, HR needs strong understanding of modern strategy work, customer expectations, future of work and financial business drivers. With these aces in their hands HR can ignite business relevant dialogue in their company and ensure that the possibilities are reaped, and risks mitigated early enough.
Making an impact
There is a huge gap between imagining and doing. If the described whirlpool sounds like something that might be coming your way, we invite you to make a quantum leap with us.
Join forward-leaning HR colleagues from other companies in the hands-on development programme Business Savvy HR to maximise your HR potential. Together we will roll up our sleeves and in a systematic way move from the possible futures to the tactical and practical things that need to be done to optimise your company performance. Join us to build a bridge to the future!