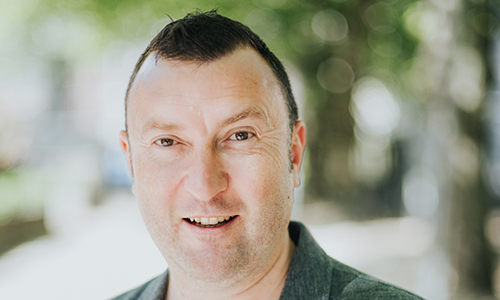 It is not a secret that the Russian economy is not producing optimistic news lately. Falling oil prices, international political turmoil, economic sanctions and counter-sanctions and so on. The result is basically a stagnating market that poses challenges to both foreign and domestic companies. Some time ago it was in many respects easier to lead the Russian operations, the market was growing and one had to manage and capitalize on this growth. Now it is different and the saying 'when the going gets tough, the tough get going' comes to mind. With its market size and potential, for many companies Russia should be and is a long-term opportunity. What we are experiencing at the moment is temporary turbulence rather than permanent decline. Still, the times call for serious thinking and rethinking and most of all a fresh approach.
1. Driving updated strategies into action
Undoubtedly by now most players have already adjusted their strategies to the new market realities. The challenge is that a) the realities mutate on an almost monthly basis and b) having a strategy does not automatically equal executing it. Therefore what might be needed is an ongoing strategy adjustment and a considerable effort in relentlessly driving it within the team.
2. Streamlining operations
Business processes could and should be simplified even further. It is not simply a question of downsizing or laying off personnel. The basic objective is to have simple, lean and efficient processes.
3. Re-energizing sales
Selling in the "rich" years required somewhat less of an effort. Not anymore. Now in a stagnating market the rules of the game have changed and there is a great need for out-of-the-box selling techniques that truly put the customer in the center. Pro-activity, that was often challenging even in the best of times, is now king!
4. Firm grip on financial performance
For many top managers in Russia solid understanding of financial indicators is a challenge, to put it simply their professional backgrounds seldom required it. That must change. Firstly, everyone should have a perfect understanding that their daily performance impacts both the current and the overall financial results. Secondly, unpredictable exchange rates and significant inflation drastically alter the operational modes for business and everyone should understand how and what needs to be done.
5. Leadership
All the above requires some big and small adjustments in the leadership attitudes and actions. What is needed more than anything, is positive performance. Indeed, the times are tough but widespread gloom is not going to help turn the situation around. In addition, the operations need bolder leaders that are not afraid to test new approaches and communicate in an inspiring and clear way what are the priorities of the day.
This is how the current leadership challenges in Russia can be sensed. These are also core issues that we at Hanken & SSE Executive Education have integrated in our new leadership program. With a lean structure and costs, the program offers our contribution to stronger and better business in Russia even if it is operating in a challenging environment. For more details contact me directly or check more details in link below.
Learn more about the Lead Russia programme.