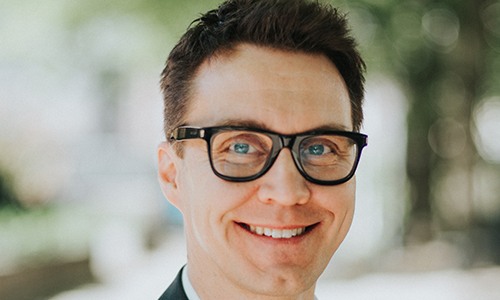 Visionary. Great communicators. Passionately managing change. Brave and charismatic.
These are common answers by CEOs, board members and top management when asked to describe top leaders of the future. Is there anything new in this? Hardly. Perhaps with the exception of having to constantly manage change in warp speed, the belief in great heroic leaders has been there for centuries.
When looking more closely at the Future CEO 2016 study, views on what kind of leadership will be required shows some interesting differences. More specifically, there is a clear split between the fans of heroic leaders and those who are able grow new leaders.
It is likely that there is no one type of leader that will be successful in the future, as views on effective leader behavior differ between cultures, industries and individuals. Nevertheless, there are certain trends that can be detected when it comes to leaders that can shape our future. One key trend is leaders that focus on growing new leaders.
Numerous CEOs described the leader that will succeed in the future, as one who manages to develop new leaders and to empower people at all levels in the organizations. This outcome of the Future CEO 2016 study is similar to several academic studies of emerging trends in leadership.
Interestingly, one of the key leadership skills mentioned frequently in the Future CEO 2016 survey was listening. When it comes to great communication, the focus seems to be moving towards better listening.
A great (future) leader is one who can listen on many levels. Understanding the views of employees, colleagues, customers and other stakeholders is more important today than ever before. Listening is seen as a strategic tool: "a top leader is constantly making sure by listening that the strategy is commonly understood and that every choice made brings the company closer to the target." An actively listening leader is like a coach, and research has shown that to be an effective way to build trust and empower employees.
Naturally, great leadership in the future is going to be more than only listening. The Future CEO and other studies show, that listening needs to be combined with an ability to create and communicate a purpose for the organization. It includes a compelling motivation for why it is vital to pursue the goals of the company. In other words, some traditional traits of great leadership are still valid in tomorrow's world. The new thing is the growing focus on those who are being led, instead of the focus being on the leader.
In conclusion, there seem to be three essential shifts taking place in leadership for the future:
Shift from the leader to those being led. In the complex, interconnected world great leaders must focus on constantly developing and growing new leaders. As Tom Peters said, "Leaders don't create more followers, they create more leaders."
Shift from powerful talking to active listening. Steve Jobs may have been the world's greatest corporate storyteller with an astonishing track record. However, in the future leaders must shift their focus on others, and to really listen to get all the valuable input they possibly can.
Shift from crafting a grand vision to a unifying purpose. Jack Welch said that "leaders create a vision, ... and relentlessly drive it to completion." While a vision of the future direction is important, successful leaders in the future must be able to unite people around a common purpose. In this VUCA world people need to know more than ever why they are working towards the vision and goals.
A version of this blog was first published in relation to the Future CEO 2016 study.