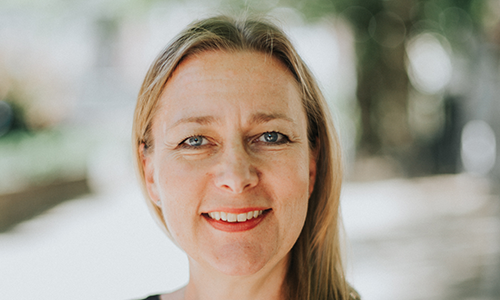 – the Program Director´s experiences from the Business Lead 2016 Program

Last spring Hanken & SSE Executive Education ventured out on a completely new path. We wanted to contribute to the influx of migrants into Europe and launched a completely new initiative – the integration program Business Lead. Our aim was to enable our client and partner companies to broaden and diversify their workforce and bring them together with English speaking professionals with the right skillset for them, while helping integrating educated asylum seekers into European working life.
The program was targeted towards asylum seekers with a Bachelor level degree as a minimum and who spoke a good level of English. We had participants join the program from many destinations - Iraq, Syria, Afghanistan, Yemen, Eritrea, Ghana, Palestine and Somalia. With participants having degrees in Engineering (IT, Construction, architecture etc.), Business, Journalism, Psychology, and Chemistry. Some of the participants had years of work and managerial experience for example from multinational oil and IT companies.
The initiative raised immense interest among Finnish companies who wanted to contribute either by financing participation fees and/or offering participants a two-month internship in their company. At one point we had more internships than participants registered for the program. We also attracted a big number of pro bono speakers. All in all we had twenty different facilitators, case speakers and panelists providing us with their valuable insight. Also many other stakeholders contributed to the program, going out of their way to overcome bureaucratic obstacles, for instance to locate potential candidates in refugee reception centers and the list goes on and on.
When I met the program participants during the first module in May, what struck me most was the participants thirst for knowledge about Finnish society and the European way of life. Most of the participants had spent 7-9 months in the country, but they knew fairly little about the surrounding society. Many had been very isolated in their reception centers, often located in remote areas.
The Business Lead Program was designed to empower participants to take charge of their own future and professional development. We also wanted them to know as much as possible about European and Finnish culture and working life in order to quickly adapt and integrate. The overall objective was "to empower asylum seeking participants to actively and meaningfully take part in European business/working life in a variety of roles, e.g. employee, manager, expert, or entrepreneurial roles, depending on their own knowledge, education, background and experiences."
The program covered topics such as:
European business landscape and working in Europe and Finland
Business strategy and entrepreneurship, business models, business development, establishing a company
Leadership, self-leadership, leadership styles and cultural differences
Financial management and accounting
Sales, marketing and customer understanding in a European business environment
We also had a job searching clinic and a business pitching clinic for the participants
The participant feedback from the program was heartwarming and we saw destinies being transformed. Participants doubted that they could have ever stayed and lived in this country had they not been part of the program and met our team. We shared their pains and their joys, as some got negative and others positive results on their asylum applications. We felt a level of gratitude as never before.
Yesterday the program came to a completion with a diploma ceremony. We heard participants, mentors and company representatives share their experiences of the program. The most striking learning point for mentors and company representatives was perhaps the most obvious: an asylum seeker is just like any other professional. They are all individuals and have dreams about a family, a good job and their own home. Through the interaction with the program participants the partner companies could familiarize themselves with another culture and expand their world view. In return program participants challenged existing company cultures and practices, and gave managers a reason to reflect on activities in the companies that perhaps are taken for granted.
I would like to quote a program participant:
"This internship enabled us to learn more and greatly be exposed to the Finnish business culture, it also allowed us to demonstrate our competence, our skills and expertise in a very practical way to Finnish companies."
To conclude, we already have the will to integrate, now we just need more ways to make it happen. We need action. We have nothing to lose on fast-tracking integration of asylum seekers and migrants, so let's not waste time and talent, but seize the opportunity to get new talents and perspectives into Finnish society!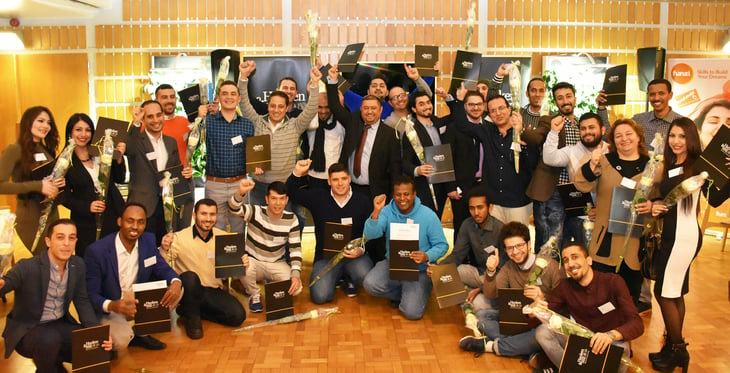 Business Lead 2016 program graduates received their diploma at Hanken School of Economics in Helsinki 24th of October
(a few program graduates are missing from the photo)