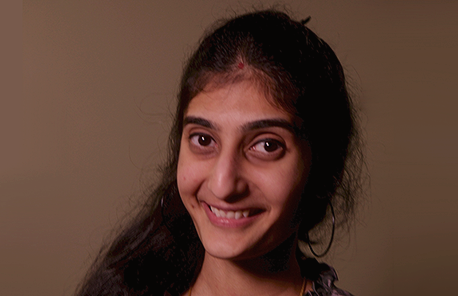 I am Ramani from India and I came to Finland in 2012 as my husband works here. My educational background is in bio-medical engineering which I have a degree in and I previously worked for Google in India. I recently took an introductory course to marketing which is a field I am passionate about and I would like to work in.
It has been 7 years since I came Finland and the problem that many immigrants in Finland face is finding a job or internship and unfortunately, I am no exception. I have had very few job opportunities related to my background and experience. I have applied for countless jobs and internships but with no luck, on occasion I got a rejection email but never an opportunity for an interview. In some cases, the Finnish language requirement is the challenge and it is not that I don't want to learn the language, but even with language skills many of my friends who are also immigrants, are facing difficulties in finding a job matching their background.
The issue with internships or summer trainee positions, through which I could gain some experience and get hold of new skills, technology and tools, is that they are mainly aimed at students and fresh graduates. If not, then your degree should match with the internship role. It is a harsh fact that even well-educated and English-speaking people like me, have very few opportunities in Finland.
In early 2018 my TE office coordinator told me about a program called Integration Program Business Lead run by Hanken & SSE. It is a compact program to support educated and experienced immigrants and refugees into working life through education, mentoring and a 3-month internship in a company, the top companies in Finland. So, I decided to immediately apply to join the program.
When I received the message that said I had been selected for the program, I was very happy and felt so positive to be part of this program! Finally, I got a chance to prove myself which I have been looking for during all my time in Finland. It was my first step to reach that goal. Hanken & SSE believed in me and now I am contributing and offering my skills in the best way possible. I am excited to now be working as a marketing trainee, which is not heavily related to my background, yet something I am interested to learn more about and it is challenging me in all the right ways.
My message to all companies in Finland is, there are many educated and talented immigrants and refugees out there who are looking for that one chance to offer their skills and do their best. How can we develop and become part of Finnish society if we are not given a chance?
We would love to offer companies in Finland an international point of view to help them succeed in their ventures. Please encourage these talents and give them an opportunity, you might be surprised by how motivated we are. You can even consider the Business lead internship as a trial period; a change is all we ask for. What have you got to lose?
The Integration Program Business Lead has given me that one chance that I have been looking for and I am very happy and lucky to be part of this program. To all the companies in Finland, please join the program and make a real impact, for you and your company, for immigrants like me and for the Finnish society.