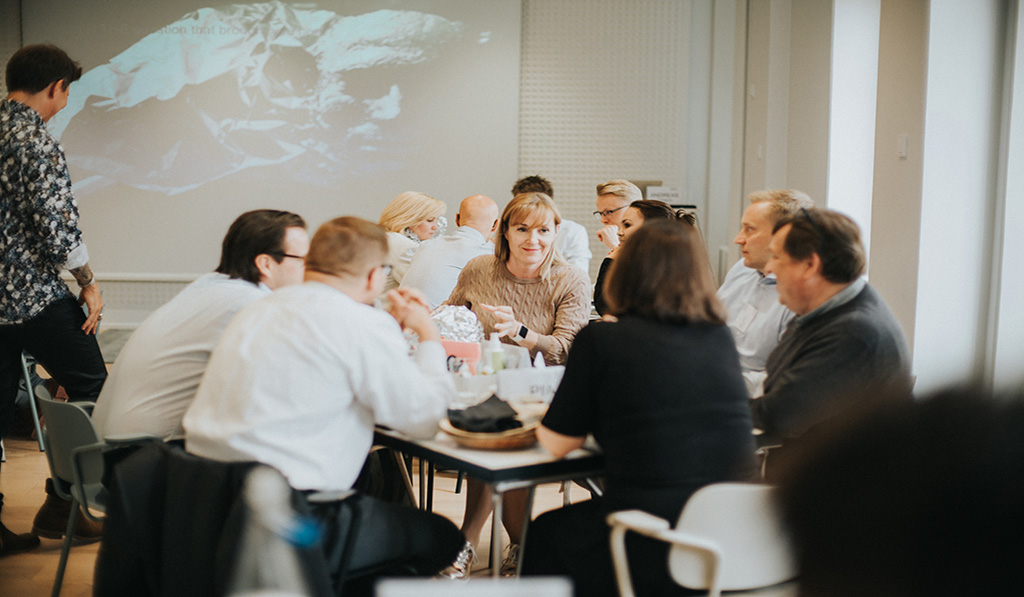 Why should someone with vast experience and education consider such a time commitment as an Executive MBA requires? What will such a programme give you? You might be considering an Executive MBA when you have c-suite or executive-level aspirations in your career or when you want to deepen and broaden your competence and network. We asked Henrich Nyman (PhD), in charge of the Hanken Executive MBA programme to get these questions answered.
So, Henrich, if I'm a highly educated professional in a senior role, with Executive MBA programmes being reasonably expensive and requiring a significant time commitment, why should I continue educating myself and invest in an Executive MBA?
An Executive MBA is usually a general business management programme that will further develop your competence and expand your perspectives on business. In the case of the Hanken Executive MBA, you develop your strategic decision-making and leadership skills, and it enables you to change your career path into something completely new. It is an investment in your career development and future. The programme allows the participant to take on more responsibility in their work and advance to more demanding positions. For others, the programme generates insights and competence for business development and confidence and courage to grow their business. it
For younger participants, learning from more senior peers is a once-in-a-lifetime opportunity for personal growth. Younger professionals tend to be most interested in understanding the concrete benefits of the programme and how they can bring their learnings forward in their organisation and their current role.
"You are at the crossroads, giving yourself permission to turn around or turn to a different direction than the one you have been travelling for the past years.
Jussi Roine, CEO & Partner, North Advisors
Hanken EMBA participant
What are the most significant benefits of an accredited Executive MBA?
An accredited Executive MBA fulfils the international quality requirements, and the degree is internationally validated, which means that the programme is a secure investment.
What tangible will I get from the programme?
The programme allows you to reflect on your business and career development systematically. In the Hanken Executive MBA, you will co-create your learning experience with your peers and our faculty. You will learn theory and theoretical frameworks and understand how to apply various tools and techniques that you can use in your own company or industry.
You will also benefit from individual coaching by professional, certified business coaches to maximise your personal growth and support your leadership path.
We work together in smaller groups during the modules with cases, simulations, and different forms of problem-solving assignments. Instead of exams, we have primarily individual post-module assignments, which means that you can apply them to your context and reality. In addition, you will generate new insights into your own company and business, potentially allowing you to impact your business development.


MBA vs Executive MBA - What is the difference between the programmes?
There are two main differences. The first one is that MBA programmes are usually full-time studies. In contrast, Executive MBA programmes tend to be part-time and completed alongside working and more flexibly fit around the busy lives of executives and their families.
The other difference is the participant profile. The requirement to participate in an MBA is three years' work experience. At the same time, in the Executive MBA programme, people are more experienced, ranging from five to 25+ years of work experience. The Executive MBA is further education by design, while MBA programmes are equivalent to Master's degree programmes.
With that said, in the Hanken Executive MBA, we have both younger and very experienced participants. More experienced participants say that they benefit from having younger participants in the group, as they bring in a lot of energy and dare to ask critical questions.


How will my career and personal life be affected if I start the Executive MBA?
Usually, participants have three different drivers to start the Executive MBA programme.
Competence development

Expanding the contact network beyond own industry

Change in direction and career development
Our studies among our alumni show that the majority, around 70%, have moved forward in their careers after taking the Hanken Executive MBA. Others have not necessarily changed their position but have instead been able to make changes within their job roles. Many say that the Executive MBA has given them more self-confidence to solve different situations and more courage to make business investments. It's by no means the aim of the programme to change positions or jobs. Instead, the programme gives you a possibility to further develop your work, given that you get support from your organisation and employer.
I think that the Hanken Executive MBA brings a broad perspective on how to create value long-term. My employer can get more value from me as a sales leader. "
Harry Sjögren, Sales Director, DNA Business
Hanken EMBA participant


How long does it usually take to complete the Executive MBA?
Traditionally the studies take two years, but the 2.5 years study track is becoming increasingly popular. The Hanken Executive MBA can be completed in 1,5, 2 or 2,5 years. In addition, we can agree on an individual study plan within the four-year study period to further extend the programme's flexibility to fit around your life.

The top 5 reasons to choose an Executive MBA
01 Advance your leadership skills, strategic decision-making and overall competence
02 Learn from others, expand your thinking and develop your perspective
03 Broaden your contact network
04 Relevance to work, do your job better, apply what you learn immediately in your role
05 Build courage and self-confidence


---
---

Hanken Executive MBA in short
The flexible Hanken Executive MBA is a part-time two-year executive programme in English offered in Helsinki, Finland. The programme holds an international triple-crown accreditation (AMBA, AACSB, EQUIS). With a Hanken Executive MBA, you will gain insights and tools to make an impact in any business setting. Read more about the Hanken Executive MBA and apply now.
---

About the author
Henrich Nyman (Ph.D.) is the Growth Area Director for the degree programmes at Hanken & SSE Executive Education. Henrich is an experienced professional in business management, customer-oriented business development, and sales. He has broad job experience in several leadership capacities and businesses. His mission is to help people and organisations improve their commercial capabilities to make better business decisions.