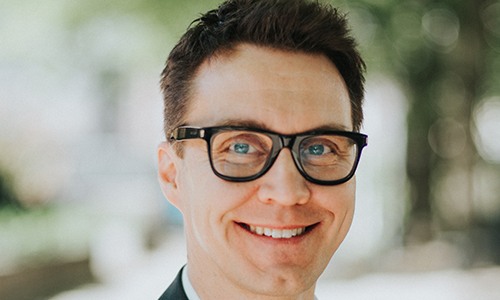 - The game rules changed – can your company cope?
Mauro Berruto, the Italian Olympic medal-winning former Volleyball coach once said "When the rules of the game change, new individuals rise to become top team players." For instance, when the quick substitution rule was introduced in 2008, it changed the dynamics of team play as a team could react quicker to changes in the game. In addition, new players became the stars in the team.
Volleyball is not that different from business. When rules of the game change, competitive dynamics change. Those who have been successful in the past will struggle unless they are able to renew themselves. As Yves Doz and Mikko Kosonen put it: "Most Companies die not because they do the wrong things, but because they keep doing what used to be the right things for too long."
The best companies are in fact pushing the envelope and changing the rules. The business press are enthused about game changers such as Airbnb, Google, Uber, Zappos, and the likes. Common for all of them is that they work digitally from the outset. However, being digital is not the whole story.
One of the major questions is how can an established company thrive when rules of competition are rewritten and digitalization becomes the new game? As it happens, it requires unlearning. The way an organization does strategy, builds customer relationships, leads its people and manages its processes may have become obsolete. Unlearning old ways does not mean forgetting. It means choosing to do things differently.
There are three important areas of unlearning: strategy horizon, decision making, and the physical-digital continuum. How a company succeeds in changing its behavior in them determines its fitness under the new rules.
A strategy horizon is the scope and time range of strategy making. Life cycles have become shorter. However, companies not only need to adopt shorter and faster strategy cycles. They also need to unlearn the misguided belief that one must wait for results of particular strategic initiatives to unfold, until they can explore other initiatives. Today, it is imperative to be juggling a bit too fast with a bit too many experiments simultaneously to feel confortable. The point is not to be chaotic on purpose, but to learn to cope with incomplete information for taking action.
Decision making is the second place for unlearning obsolete behaviors in order to thrive in the new game. It is about leaders letting go without losing control. Leaders' job is not to make decisions for others, nor is it about delegating those decisions to others. Instead, it's about designing clear principles with others that enable them to make decisions for themselves.
Finally, the physical-digital continuum is not helping companies to play the new game. Companies that explicitly say they have a digitalization strategy are already at a loss. Those companies that are ahead of the pack are ones that do not talk about digitalization. For the forerunners, business is inherently digital, while they are more concerned with customers. The key question is therefore to innovate solutions that solve relevant problems for the customer. With digital means it can usually be done with lower cost, and sometimes also with higher value.
Digital technology has disrupted virtually all industries. Consequently the rules have changed. Companies that prosper under the new rules are ones that are effectively able to unlearn previously successful behavior regarding strategy, decision making and the way physical and digital elements of the business have worked.