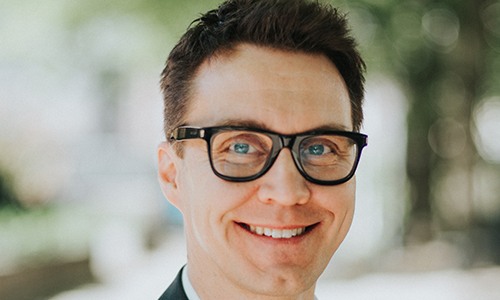 Open any business magazine today and the words digital disruption will hit you immediately. By now everyone has read and heard how digitalisation, globalisation and other trends are radically transforming our way of doing things. Some companies are still in the process of making sense of what all this means for their industry. The forerunner companies, however, have already taken action even though nobody knows where exactly the disruptive developments will take them.
In our study with 40 HR directors of leading companies concerning the digital transformation in different industries, we have identified four key capabilities for leading tomorrow's organisations. They consist of strategic foresight and visionary understanding, innovation and the ability to create meaningful brands out of them, ability to collaborate and create relationships across the ecosystem, as well as ability to provide meaning as a leader.
If we take a closer look at the companies that are one step ahead, we can see three interesting developments.
Firstly, their view on new technologies and disruptions is nuanced. Unless your company has a clear vision and definition of what digital means for your business, you are unable to steer it towards the future. Defining what digitalisation means for the business includes a deeper understanding of the economics of digital. What we are seeing in economic terms is that digitalisation is destroying profits in wherever it is possible. Therefore, by understanding and defining the digital opportunities in your business you are better equipped in transforming it into the future.
The second development in the forerunner companies is the realisation how to operate in ecosystems. The companies best in class are not only able to manoeuvre in them, but they are also capable of building entirely new types of relationships with seemingly remote actors that become new members in the ecosystems. What this calls for is a new level of collaboration capability. Companies need to look beyond the usual suspects, and start collaborating with distant industries. These might be research institutes, start-ups, public or private institutions, but the common denominator is that they are basically companies that are very different from you.
Collaborating with different types of organisations requires a new mindset. In order to be able to turn the ideas and opportunities into business, leaders need to engage in integrative thinking. In this thinking, one does not accept a trade-off between two alternatives. Instead, disruptive companies create new and superior answers that incorporate both-and alternatives. This is what makes companies and their leaders thrive in the ecosystem.
Thirdly and finally, forerunner companies have embraced the principle that "good people leadership is always at the core". This does not change when going into digital business models. While the people will still be people, the context and the technologies for managing them is changing. Consequently, we can see forerunner companies employing a variety of digital tools in their HR-processes, leadership support functions and development activities. These companies are experimenting with new technologies and able to shift them when needed.
These developments can be found both in large organisations as well as in smaller, agile companies. The conclusion is that these companies have a clear sense that they want to be relevant and competitive in the future. They are the leaders of tomorrow.
Want to navigate the fluid business landscape and lead emerging ecosystems? Learn more about the program Succeeding in the new economy and contact Sales and Program Director Hannamari Kuosa hannamari.kuosa@hankensse.fi +358 50 365 4454 to find out more.